Meet The Staff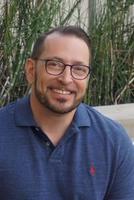 Robert E Champagne
CEO/President
Born October 17, 1970 in Ocala, Florida, Robert is the president of C.J. Wilson's Children's Charities. Robert shares his birthday with his son Micah.

Robert began his journey in non-profit work in 2002 when his son, Micah was diagnosed with hemophilia. He became a member of the Texas Central Hemophilia Association (TEXCEN) in 2002. In 2003 he was appointed to the Board Of Directors of TEXCEN later that year became treasurer. He was elected president of TEXCEN in 2004. In 2004 Robert was elected to the Board of Directors for the Hemophilia Federation of America and served on the National Hemophilia Foundations Leadership Council. Robert stepped down from each position at the end of 2006. In 2007 Robert focused on his partnership with C.J. Wilson, to create C.J. Wilson's Children's Charities and has served as president since that time.

Robert's professional career is in aviation as he served 8 years in the United States Air force. While serving in the air force he attended Embry Riddle Aeronautical University earning a BS in Aviation Maintenance Operations. Robert has been employed with Southwest Airlines since 2000. He is on the Maintenance Production Leadership Team as a Performance and Reporting Leader. Robert makes his home in Dallas, TX.