Meet The Staff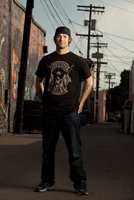 CJ Wilson
Founder
Born November 18th, 1980 in Huntington Beach, CA, C.J. Wilson is the Founder of the C.J. Wilson Children's Charities, Pitcher for the LA Angels and Owner of C.J. Wilson Racing. In 2007, C.J. Wilson's philanthropic efforts took a national platform when he founded the C.J. Wilson Children's Charities. With Robert Champagne as President, CJWCC has significantly impacted the lives of children, their families and communities. C.J. is a professional baseball player with the LA Angels, two time All Star and 2012 Roberto Clemente Award nominee which recognizes MLB player philanthropic efforts.

By illustrating a PMA (Positive Mental Attitude) outlook on life, C.J. really does lead by example. Living a "straight edge" lifestyle, C.J has made a life long commitment to abstaining from drugs and alcohol. He actively speaks to children about staying positive above all else, avoiding the pitfalls of life and that with hard work and determination anything is possible.

Off the field, C.J. started C.J. Wilson Racing to help facilitate his love of racecars. He is an avid photographer, DJ and enjoys creative writing. He currently makes his home in Los Angeles, CA.